WWF- Australia (World Wide Fund for Nature Australia)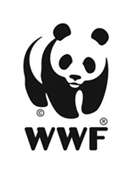 Fundraise, donate & share to show your support
WWF's mission is to halt the degradation of our planet's natural resources and preserve our life-support system – the environment. By doing things smarter, we aim to build a future in which humans live in harmony with nature, preserving biodiversity so that we all benefit and enjoy our most precious gift. Our planet. 

Please donate to WWF-Australia and help us to continue our important work.
Fundraising Opportunities
Latest Supporters
Andrew Wigg $50.00
Top Teams
Highest Supporters
Andrew Wigg $50.00
Supporters
Supporter Name
Amount
Message
No records to display.
Displaying items 0 - 0 of 0